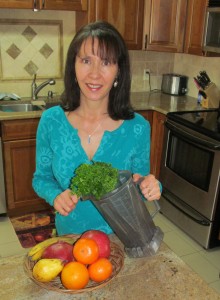 Hello, I am Rhonda and I am a Veg Nut.   As I was growing up, I identified with my father who was in his time a health nut.  I truly appreciate that he embraced this way of living as I believe it gave him a longer and healthier life.
I have been passionate to study a variety of diets and holistic nutrition and I have personally found a diet and lifestyle that works well for me and many others.  It is becoming more and more popular as the science and research are showing the benefits of a plant-based diet are showing promising results.
Veg nut blog is about topics on vegan lifestyle, recipes, animal love, care of our one planet through a plant-based diet, inspirational stories, resources, book reviews, and featuring some guests on podcasts from my radio show the Fresh Cafe.
Raw Food Diet Magazine is a website dedicated to raw food enthusiasts. This site is all about the benefits of adding in more raw foods into your diet.  There are numerous articles, recipes, dehydrating, juicing, smoothies, superfoods, fermentation and more.
My first book the Guide To Super Raw Foods has just been published.  It is in several formats with recipes, a raw food pantry, preparation tips, and resources for the raw food enthusiast!
I enjoy teaching people about the benefits of a plant-based diet.   In addition,  I produce and host a plant-based radio program called the Fresh Cafe, and I am a coordinator in a local vegan group doing outreach in our community.
Save
Save