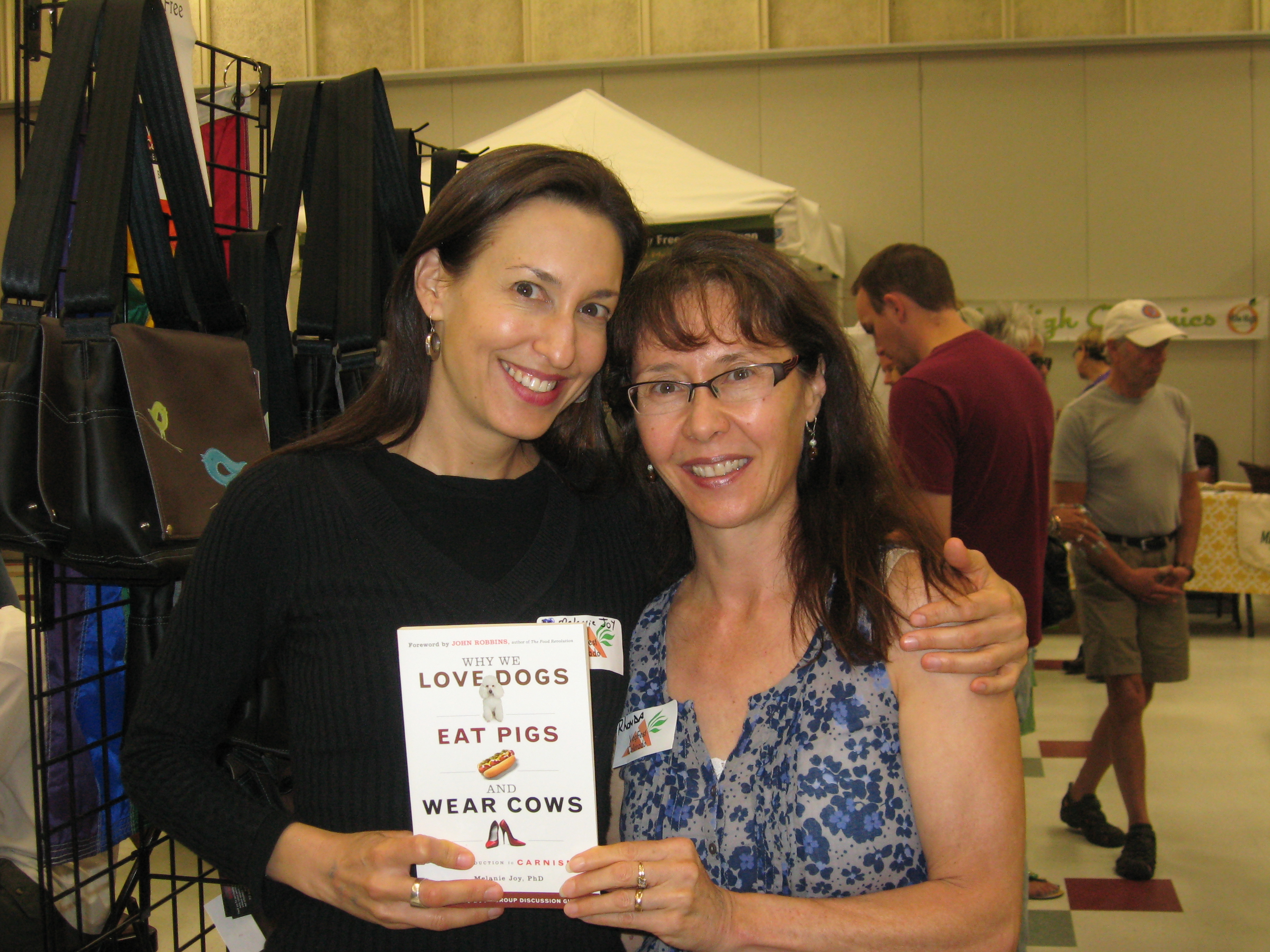 A couple of years ago I had the opportunity  to attend a lecture by Dr. Melanie Joy at a Vegfest event in Colorado.  I was so impressed by her compassionate message that Melanie travels around the world to share with people.  Melanie is a professor of psychology and sociology at the University of Massachusetts in Boston and an author of Strategic Action for Animals, and Why We Love Dogs, Eat Pigs, and Wear Cows.
Here is Dr. Melanie Joy's famous lecture which you can watch here:
After listening to Melanie's lecture I stopped by her book table and began talking to her about this work.  This petite woman is truly dedicated to helping animals and her style is so inspiring as she shares her personal stories of growing up loving animals and ending up in the hospital after eating some tainted meat.  Melanie developed the concept of carnism which is about why humans raise and eat certain animals.
I bought Melanie's book Why We Love Dogs, Eat Pigs and Wear Cows and I scheduled a radio interview with her.  She delivers a powerful message.  I hope you will take 30 minutes to listen to the podcast of this inspiring work by Dr. Melanie Joy.  I promise you will learn a new thing or two by this dynamic lady who shares a thought provoking message.
Rhonda